Volk Law Offices News
Rise of the Rest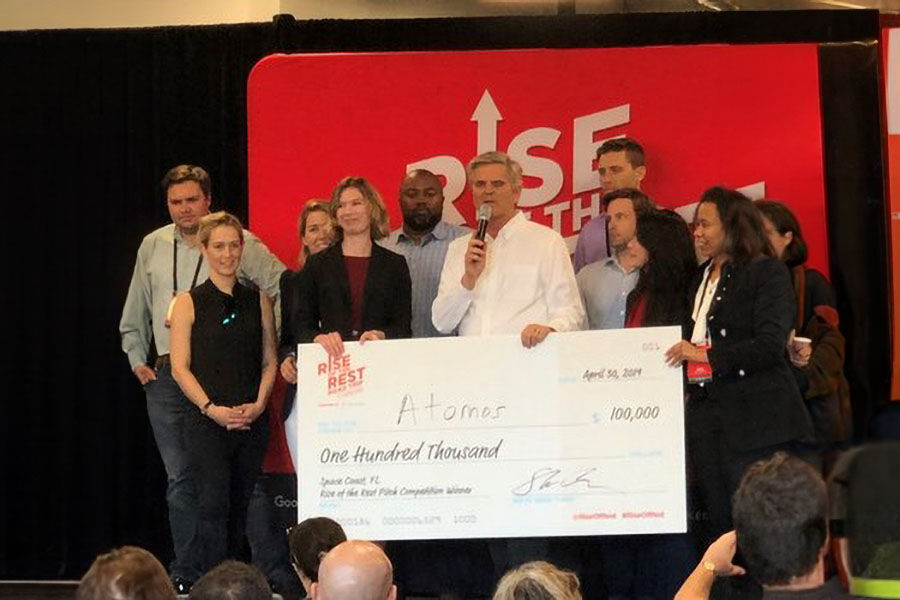 On April 30th, VolkLaw attorney Michael O'Neill attended the "Rise of the Rest" Road Trip with Steve Case, a co-founder of AOL. The purpose of "Rise of the Rest" is to show case start-up companies from around the country in order to spread venture capital because 75% of all venture capital for start-up companies goes to companies located in three states: California, New York, and Massachusetts. Florida, which is the third largest state, receives only 2% of the venture capital given in any year. The Road Trip came to the Space Coast because in the last five to ten years there has been a rise in start-up companies that focus on the development of space technology, and the Space Coast is where this technology blossomed.
Mr. Case presented a few nuggets of wisdom to the audience in attendance. First, he said what made Silicon Valley such a success for start-ups was the mentality of taking risks and not thinking about an early exit strategy. All of the Silicon Valley big companies started as start-ups, and the founders, instead of taking the early buy-outs, just "let-it-ride." This attitude resulted in these companies now being the largest and most successful companies known in the world. This led to Mr. Case telling the audience of entrepreneurs to "believe in yourself, avoid the mentality of wanting an early exit, and 'let-it-ride.'"
Mr. Case explained that most net new job growth comes start-up companies, not from big business or small business. He explained that big businesses hire, lay-off, and rehire and that cycle repeats. Thus, there is no net gain of job growth. As for small business, while it is true that small businesses create many jobs, it is also true that small businesses fail, and the result is those employees from the failing small business transfer to another small business. Again, there is no net gain of job growth. However, a start-up starts with nearly zero employees, and if successful will start having to hire at a rapid pace to keep up with demand for its products or services. Therefore, the start-up companies provide the US economy with a net gain of job growth. This led to Mr. Case stating to members in the audience that were local officials, "if you want your city to have real job growth, support the city's local entrepreneurs and make your city a great place to live for those people that would be the potential work force for any start-up company."
Mr. Case's last nugget of wisdom for the local entrepreneurs in attendance was: "To succeed, don't focus on what might go wrong; instead, focus on what might go right." And with that as the last word, the evening's event began.
The main event for the evening was a "pitch competition" where eight start-up companies would present a "pitch" trying to sell their company to a panel of eight judges that would ask questions about the strengths and weaknesses of their company. After the eight presentations were completed, the judges would convene to decide the best pitch. The winning "pitch" would win $100,000.00 in seed funding. The eight companies were: Atomos Nuclear and Space, Bomax, Helicon Chemical Company, Hermeus, Hydrosat, Indemnis, Reaction Dynamics, and Tomahawk Robotics. In the end, Atomos won. Atomos's purpose is to build and deploy a series of "space-tugs" that will move satellites from low earth orbit to their proper orbit so that companies can use any rocket system to get their satellite into space and Atomos will then "tug" that satellite to its
proper orbit. Such a practice will allow companies to "hitch-a-ride" on any available rocket system, instead of waiting for an opening, and thus have a deployment that is quicker and at a reduced cost.
Mr. O'Neill values building relationships with the entrepreneurial community here in Brevard county, and to help these companies bring in their needed venture capital. Mr. O'Neill can assist in bringing such needed capital to two ways. First, by explaining to the entrepreneur the key features of patents, trademarks, copyrights, trade secrets, industrial designs, enforcement, and licensing so that the entrepreneur can set up quickly the appropriate intellectual property (IP) program to capture the company's developing IP. Second, Mr. O'Neill has 25 years of experience in intellectual property and has on many occasions explained to venture capitalists the intellectual property a company has in its possession and how that intellectual property creates a market entry barrier to other companies wanting to compete in that market place
---