Volk Law Offices News
Brevard County Legal Aid, Inc. 2018 Annual Pro Bono Awards and Recognition Gala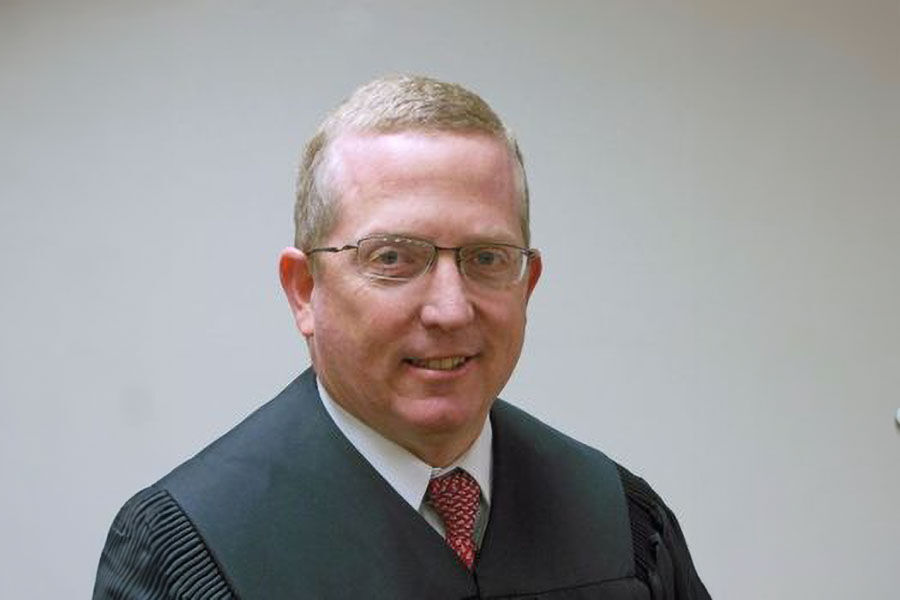 Brevard County Legal Aid's 2018 Annual Pro Bono Awards and Recognition Gala was held on April 12, 2019 at Suntree Country Club in Melbourne and VolkLaw attorneys were there in force to support this worthwhile cause! Following a welcome speech by Andrew Pickett, President of the Brevard County Bar Association, and the introduction of members of the judiciary and other distinguished guests, one of Legal Aid's clients who was a victim of domestic abuse gave a heartfelt testimonial that demonstrated in a very personal way the good works being done by Legal Aid, its staff lawyers, and the local attorneys who agree to handle Legal Aid cases on a pro bono basis.
The keynote speech was delivered by The Honorable John Harris of the 5th District Court of Appeal in Daytona Beach. Judge Harris was introduced by his wife, Elizabeth, and was the subject of a good-natured "roast" by local attorney Scott Krasny. The themes addressed by Judge Harris in his speech included the recognition of the practice of law as a profession rather than a business, the significance of the oath of admission taken by all members of The Florida Bar, and the pressing need for more attorneys to volunteer to take on pro bono cases. Judge Harris also discussed the concept of faith as it applies to the practice of law: faith in one's self and one's legal abilities, how faith can help attorneys make a difference for the better, faith in the law and the legal system, and faith in a higher power.
Following Judge Harris's speech, Robert L. Johnson, Jr., the Executive Director of Brevard County Legal Aid, presented Outstanding Pro Bono Service Awards to attorneys devoting more than 100 hours of pro bono service in 2018, and Distinguished Pro Bono Service Awards to those devoting more than 50 hours of pro bono service. The evening culminated with the presentation of the Pro Bono Attorney of the Year award to Richard Shuster and Mr. Shuster's touching acceptance speech.
---